Consider Refrigerated Containers in Duluth MN for Your Cold-Storage Needs
Certain businesses throughout Minnesota are always looking for ways to expand their storage and support their businesses' growth. However, doing so requires your business to consider time, space, money and more. Cold storage can be especially difficult for a company to purchase and install. Thankfully, an easy alternative to your cold-storage needs is refrigerated containers in Duluth MN. Talk with USA-Containers today about purchasing or renting portable cold-storage units.
What Can You Protect and Preserve?
Although perishable food, drink and produce are prominent examples of what you can keep in your reefer container, they aren't the only things! Refrigerated containers are used across a diverse range of industries, providing cold, secure storage for pharmacists, contractors, florists and more.
Perishable Food & Drink – Some of your most important food items are perishable. Thus, these items require temperature-controlled storage to ensure consumers aren't purchasing prematurely expired goods.
Medicine & Medical Supplies – Some medicines and antibiotics lose effectiveness if they aren't kept under cool and temperature-controlled conditions. Even some medical supplies are more effective when preserved in cold storage.
Equipment & Electronics – Extreme temperatures and outside moisture can take their toll on sensitive parts, electronics and equipment. Thankfully, a reefer container is all you need to keep delicate equipment safe and secure.
Industrial & Construction – Refrigerated containers are built to withstand the harshest winds and temperatures while traveling overseas. Thus, these containers are incredibly useful for industries that value durable and resistant storage. For example, contractors utilize reefers for storing tools or large machinery.
And More – From catering events to keeping flowers fresh, reefer units can be utilized in a multitude of ways, providing the most function and flexibility.
Purchase or Rental Through USA-Containers
We understand the cold-storage needs of every business are different. Some restaurants or stores only require extended cold storage for their busy seasons, while other companies need more permanent solutions. Thankfully, USA-Containers can provide our refrigerated containers to Duluth MN for either rent or purchase. Our Ice-Cubz containers are the perfect rental units for outdoor events and catering. Otherwise, our other reefers can be purchased and customized with features like roll-up doors, interior shelving and more.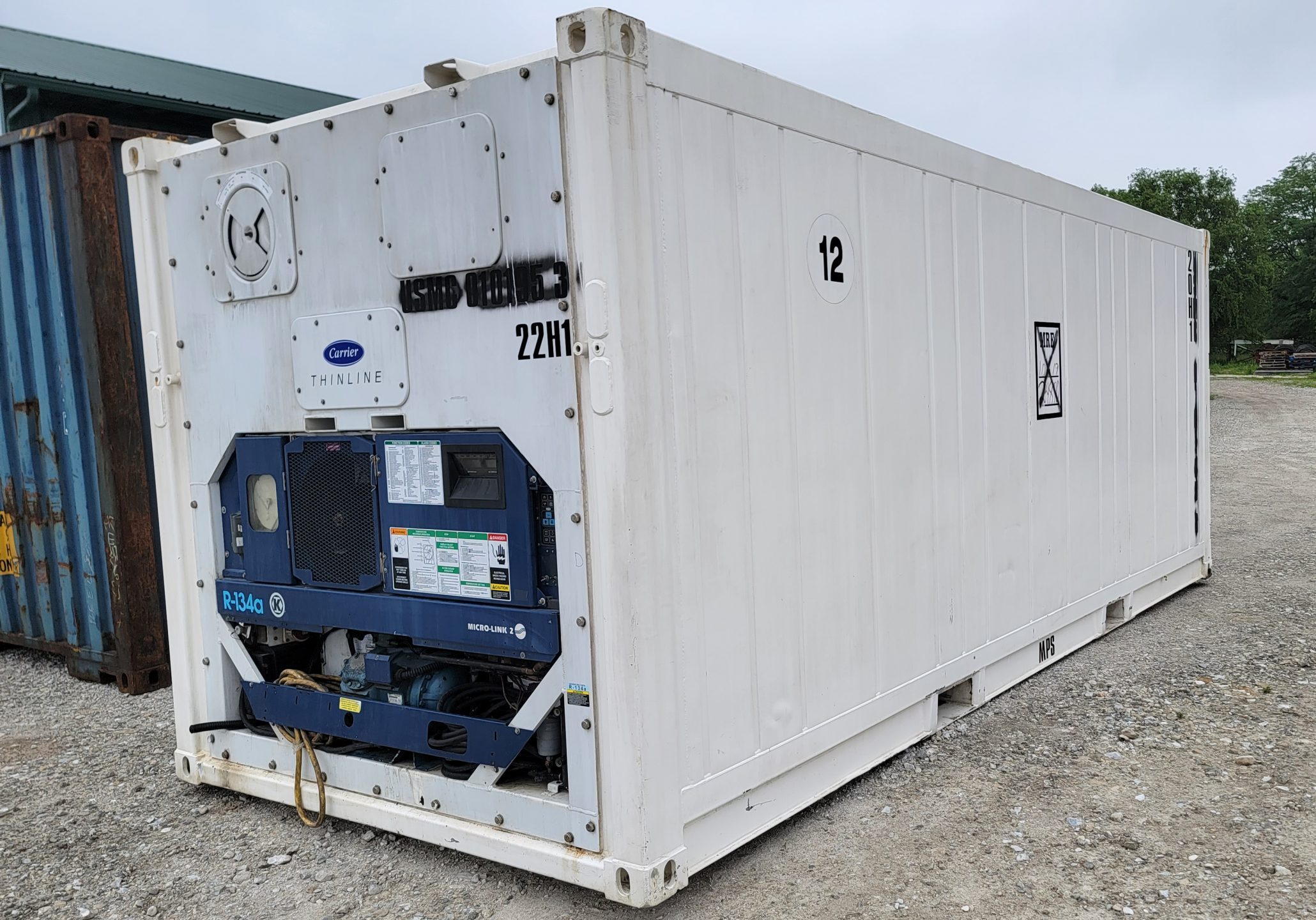 Call Today
Don't let cost, time and complexity prevent you from expanding your facility's cold storage. Invest in refrigerated containers in Duluth MN with the shipping container experts at USA-Containers. To learn more about our reefers or additional custom and dry shipping containers, contact us today at
877-391-4064. Our main office is located at 1069 Township Road 1950 East, Smithshire, IL 61478, serving clients throughout the United States.