Discover the Benefit of Refrigerated Containers in Houston TX
Few businesses throughout the Lone Star State don't have some minimal refrigeration requirements. And considering how hot the state can get, commercial refrigeration is often in high demand! Thankfully, demand isn't an issue for USA-Containers. We offer the largest selection of refrigerated containers for Houston TX, and customers throughout the Southern United States. If interested in renting or purchasing a reefer from USA-Containers, call today!
Best Uses for Your Reefers
Whether for professional or personal use, there's plenty of functionality and versatility to be had with a reefer unit. Refrigerated containers are incredibly powerful pieces of equipment. And with their ability to keep perishable goods fresh, safe and secure, it's no wonder so many people want refrigerated shipping containers of their own! Some best uses for your reefers include:
Refrigerated Transportation

Refrigerated containers, also known as reefers, were designed to withstand severe weather and long-distance travel, making them suitable for transportation within cities and states. Companies utilize these containers to transport perishable or fragile items to destinations where consistent cold storage is necessary. Refrigerated shipping containers can also be a convenient source of off-site cold storage, making them ideal for outdoor events, concerts, and catering.

Safe & Airtight Units

Refrigerated containers not only preserve the freshness of goods, but they also provide a safe and secure environment. These containers were designed to prevent severe winds and moisture from entering during transit, making them highly resistant to various weather conditions and temperatures. Additionally, if your products require a climate-controlled environment, a refrigerated container ensures nothing outside will affect the interior temperature.

Affordable Cost & Easy Set-Up

If you need to increase your cold storage space or replace broken freezers, consider using reefer units. Our refrigerated containers can be set up quickly and become fully operational within a few hours after delivery. Additionally, reefer units are also a more affordable option compared to other types of cold storage. Conversely, installing a walk-in cooler takes more time and money than renting or buying a reefer.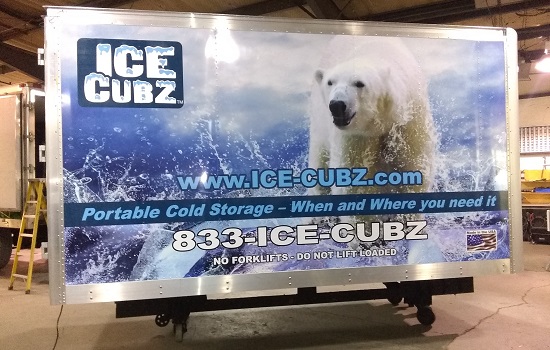 Your Reefer Container Options
USA-Containers offers a wide variety of container options to cater to your needs. If you are in the market for refrigerated containers in Houston TX, we have a wide range of reefers in all shapes and sizes available for rent or purchase. Our rental options, such as the Ice-Cubz containers, are ideal for businesses requiring temporary cold storage or portable event freezers. If you purchase a reefer, we offer numerous customization options, including smart temperature controls, interior shelving, roll-up doors, and more.
Call Our Team
At USA-Containers, we offer a range of containers to clients across the United States, including refrigerated, dry, and custom options. In addition to our refrigerated containers for Houston TX, find out more about our products and services by calling 877-391-4064. Our headquarters are located at 1069 Township Road 1950 East, Smithshire, IL 61478, and we are proud to serve customers nationwide.