Match Your Business with High-Quality Reefers in Massachusetts
Whether preserving perishable goods, storing pharmaceuticals, or protecting delicate equipment, temperature-controlled storage is essential for many businesses and industries. However, standard commercial refrigeration methods are sometimes out of the budget or don't meet all your cold storage needs. If such is the case for your business, consider the advantages of high-quality refrigerated containers! Find exceptional reefers in Massachusetts to rent or purchase with USA-Containers.
What Can You Expect from Refrigerated Containers?
A reefer is more than an investment in cold storage; it's added protection, portability, and flexibility for your business's commercial refrigeration. While you might get what you "need" with a walk-in cooler or freezer, refrigerated containers allow your business to do and be more! Thanks to reefers, your company can:
Transport Perishable Goods

Moving perishable goods from one location to the next can't be done in "any" truck or trailer; specialized cold-storage transportation is required. Thankfully, reefers were built with portability in mind! With the right trucks and equipment, you can use your refrigerated container to ship and deliver goods that would otherwise become damaged or spoiled outside of a temperature-controlled environment.

Refrigeration Where It Normally Can't Reach

Because cold-storage solutions like walk-in freezers are limited to use where they are installed, businesses like restaurants can't operate outside of their facility. However, with a reefer container, you're no longer limited to one location. As long as there's access to electricity, a reefer can be set up and used anywhere. Refrigerated containers are especially useful for wedding catering, concert/festival concessions, and other outdoor events.

Quick and Affordable Cold Storage

When installing a new walk-in cooler, freezer, and traditional commercial refrigeration, it takes considerable time to complete. Not to mention, equipment and labor costs are nothing to take lightly. Conversely, because refrigerated containers are easy to set up, quick to use, and significantly more affordable, many businesses prefer using reefers to meet their facility's cold storage needs.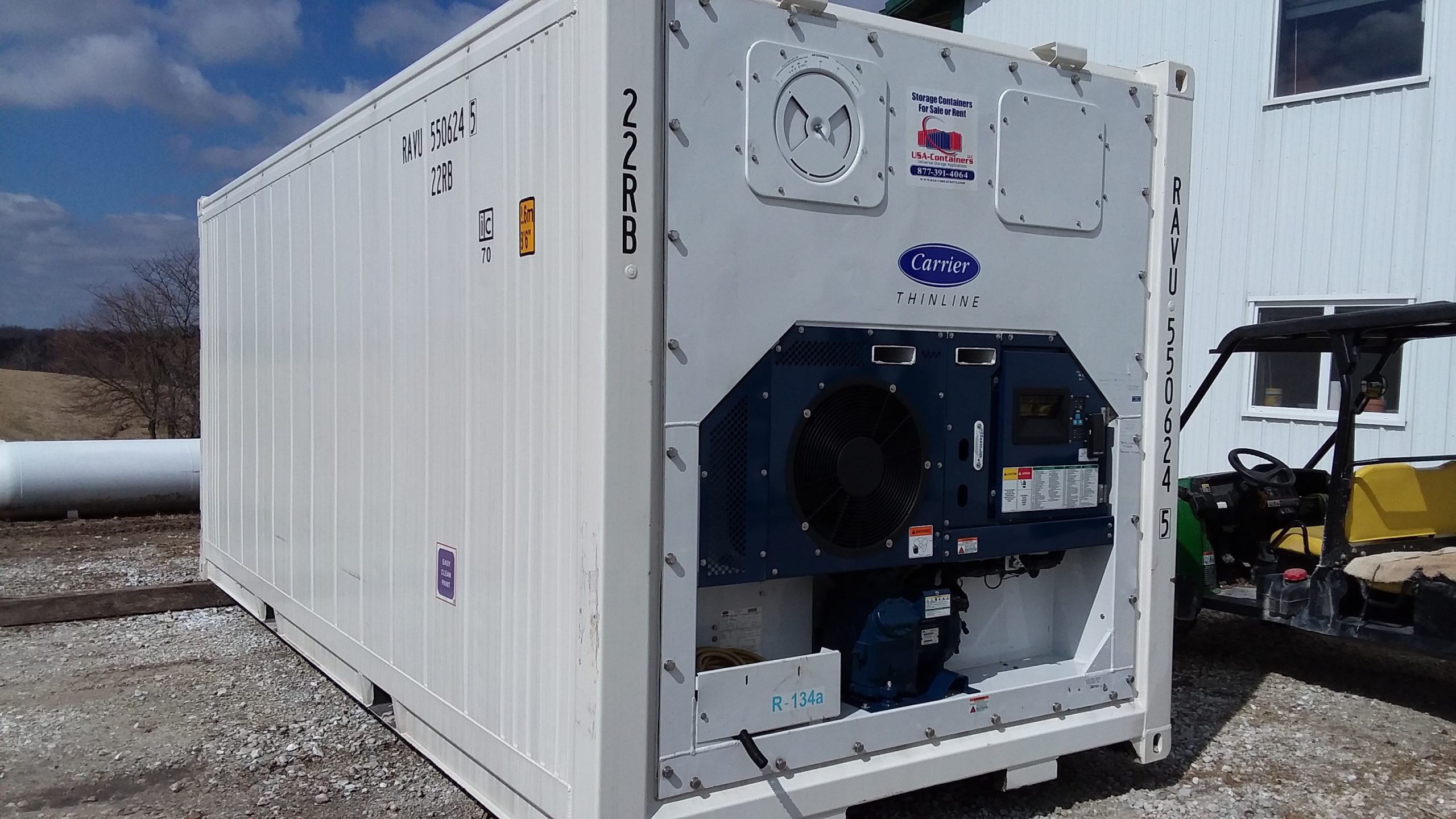 Should You Rent or Purchase Your Reefer?
Although refrigerated containers are more affordable than other commercial refrigeration options, investing in reefers in Massachusetts is still a big decision. For this reason, USA-Containers gives our customers the most options when deciding on a refrigerated container. If the outright purchase of a reefer is outside your budget or refrigeration needs, rental of our containers is the best option. Additionally, we offer specialized rental reefers like our Ice-Cubz containers, perfect for catering and outdoor events. However, if you require a permanent cold storage solution, USA-Containers sells reefers of all sizes, with customization options for roll-up doors, interior shelving, single-phase chillers, and more.
Call the USA-Containers Team!
Don't let your facility go long without reliable commercial refrigeration. Find exceptional reefers in Massachusetts through the container experts at USA-Containers! To learn more about our refrigerated container rental or purchase, or if interested in our dry and custom shipping containers, call 866-599-1579. USA-Containers serves clients throughout the United States.