Secure The Best Refrigerated Containers in Nebraska
If a business or individual in the Cornhusker State, where can you go to find working and affordable reefer containers? The answer: USA-Containers! We offer refrigerated containers in Nebraska for sale or rent, all for prices you can afford. Suppose you need a reefer for your business or personal use. In that case, you'll likely find these containers most useful for transporting and storing produce, pharmaceuticals, electronics, and other perishable or delicate goods.
The Businesses Most in Need
In truth, reefers can be utilized across a wide range of industries throughout the U.S. However, some businesses require the cold-storage capabilities of refrigerated containers more than others. Some of the businesses that can most benefit from an investment in reefers include:
Electronics Manufacturers
Food Distributors
Food/Meat Processing
Restaurants
Grocery Stores
Medical Facilities
Pharmacies
Florists
Rental or Purchase Options
To meet the unique needs of our clients, USA-Containers offers a wide variety of refrigerated containers in Nebraska for rent or purchase. Renting or purchasing reefers allows businesses flexibility in their short-term or long-term cold storage needs.
Container Rental – Clients can select from refrigerated containers of all makes and sizes when renting one of USA-Containers' units. Our reefer rentals are best for businesses looking to set up temporary cold storage or need refrigeration for one-off events. For example, our Ice-Cubz containers are perfect for portable cold storage for catering, concerts, festivals, weddings and other events.
Container Purchase – If you require expanded cold storage for more than a season, you should consider purchasing a refrigerated container. Reefers are a simpler and more affordable alternative to traditional cold-storage solutions. Moreover, USA-Containers can customize your unit with advanced temperature controls, roll-up doors, interior shelving, and much more.
Our Other Containers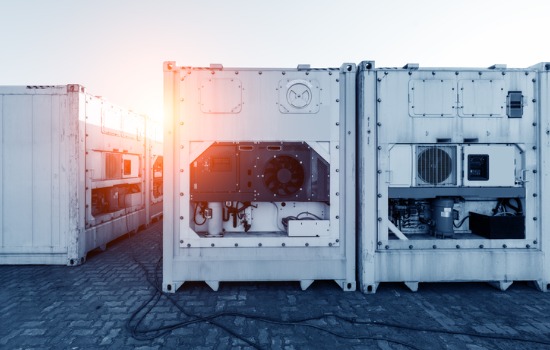 If you require more than refrigerated containers in Nebraska, you're in luck! USA-Containers secures hundreds of dry shipping containers for our clients to rent or purchase. Our containers come in all sizes, are always in excellent condition, and can be customized by our metalworking team. We've customized shipping containers for use as sheds, offices, concession stands, bars, grow rooms and much more.
Call Today
The best refrigerated containers in Nebraska are just within your business's reach! Talk with the USA-Containers team today about reefer rental or purchase. To learn more about our containers, contact us today at
877-391-4064. We are located at 1069 Township Road 1950 East, Smithshire, IL 61478.