Where Can You Find Refrigerated Containers for Madison WI?
Are you on the hunt for refrigerated containers in Madison WI? You're not alone! Refrigerated containers are in high demand throughout the United States. However, with recent delays in shipping overseas, the selection of reefers has been limited. Thankfully, with help from USA-Containers, you can track down the refrigerated containers you require. Contact our team today to discuss the rental, purchase or customization of reefer units.
The Usefulness of Reefers
Refrigerated containers are highly sought after due to their incredible function and versatility across multiple industries. As such, USA-Containers helps connect our clients with the best reefers to meet their needs. Some of our refrigerated containers' best uses include:
Protection

There are few things safer than a giant steel box. Reefer units are highly secure and airtight, ensuring nothing can get in or out. This applies not only to persons or belongings but to air and temperature in a unit. Refrigerated units are tightly sealed to ensure the complete preservation of produce, pharmaceuticals, and other perishable goods, no matter the environment outside a unit.

Short and Long-Distance Hauls

There are a few ways to transport perishable goods effectively. Ensuring your goods stay fresh between point A and point B requires highly-efficient cooling equipment that can travel long distances. Thankfully, refrigerated containers fit the bill! No matter the distance you need to travel, reefers can manage. Additionally, having a portable cold storage unit means you can pick up and go to any event or venue where preserving goods is a must.

Affordable Upgrades (Temporary or Permanent)

Sometimes, a business only needs to expand its current cold storage or have a walk-in freezer installed in the first place. However, when selecting from conventional cold storage options, any walk-in unit will be a significant financial investment. You'll rack up quite the bill between paying for equipment, installation costs, and facility renovations. Conversely, buying or renting a reefer allows you to quickly expand your cold storage without paying expensive or extra fees.
Anyway You Want It!
In working to meet the needs of our clients, USA-Containers offers numerous options for the rental, purchase or customization of refrigerated containers in Madison WI. We have a wide selection of reefers available in multiple sizes or specialty units like our Ice-Cubz containers. Additionally, containers can be customized with options like roll-up doors, interior shelving, specialized temperature controls, etc. And if refrigerated containers aren't what you require, USA-Containers can oblige with an inventory of standard and custom dry shipping containers.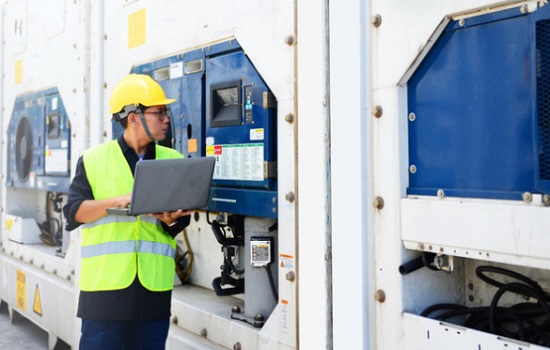 Contact Us
With help from USA-Containers, finding the best refrigerated containers in Madison WI is a simple task! Count on our shipping container experts to help you select from the best reefers to rent or purchase. To learn more about our refrigerated or dry storage units, contact us today at 877-391-4064. We are located at 1069 Township Road 1950 East, Smithshire, IL 61478.