Find the Refrigerated Containers in Toledo OH You Need!
With present shipping restraints and delays overseas, finding any form of a shipping container and portable storage has proven challenging for potential buyers. For refrigerated containers, this scarcity is even worse. As such, USA-Containers strives to maintain a robust selection of refrigerated containers for Toledo OH to rent or purchase. When searching for a reefer unit, you can count on USA-Containers!
What Makes Reefers a Popular Storage Choice?
While any dry shipping container makes for excellent storage, refrigerated containers are more unique. As reefer units were designed to carry significant amounts of perishable goods long distances, they offer advantages that standard shipping containers cannot match. Some of those advantages include:
Greater Shipping Capabilities

When used for their initial purpose (transportation), reefers excel in every way imaginable. Refrigerated containers act as portable cold storage, ensuring perishable goods are fresh, secure and protected over long-hauls. Even for transportation of goods within city limits, varying sizes of refrigerated containers are your best option. You'll find food manufacturing, grocers, and healthcare utilize reefers for transportation the most.

Easy Temp or Permanent Cold Storage

Whether looking for a temporary or permanent cold storage solution, refrigerated containers in Toledo OH have you covered. Reefers can supply much-needed freezer space for restaurants looking to keep up with customer demand. Or, for a florist with inventory overflow during "busy" times (Valentine's Day, Mother's Day, etc.), renting a reefer unit is simple and affordable.

A More Affordable Option

Regarding affordability, investing in reefer units can save you a few extra dollars compared to cold storage installation. New freezers or walk-in coolers installed for your facility can require pricey expansions and costly facility upgrades to accommodate properly. Conversely, buying or renting refrigerated storage is significantly more affordable, and units can be ready the day they're delivered!
In Addition to Reefer Units
To best counteract the country-wide shortage of refrigerated containers, USA-Containers partners with buyers and sellers across the country to build a wide assortment of reefer units for sale or purchase. Additionally, we rent and sell our specialized reefers, Ice-Cubz, perfect for any outdoor or catering event. Or, if not looking for reefers, USA-Containers has an inventory of dry shipping containers for either rent, purchase or customization.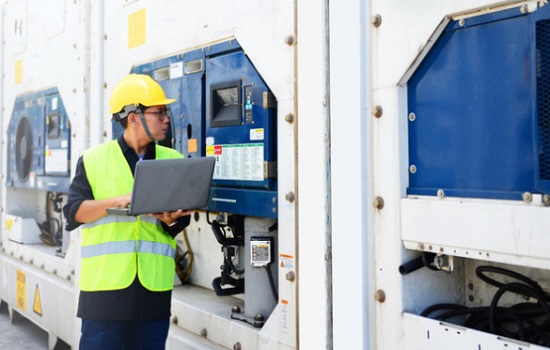 Call Today
Thanks to USA-Containers, finding refrigerated containers for Toledo OH doesn't have to be an issue! Get the best reefer units for rent or purchase with help from the USA-Containers team. To learn more about purchase, rental or customization options, contact us today at 877-391-4064. We are located at 1069 Township Road 1950 East, Smithshire, IL 61478.