Don't Go Without Refrigerated Containers for Louisville KY
Now, more than ever, the ability to access high-quality, affordable shipping containers has been challenging for Kentucky businesses. Especially if looking for refrigerated containers in Louisville KY, many industries haven't had the best luck. Thankfully, USA-Containers looks to change that. Our team supplies the largest selection of commercial reefer units for rent or purchase in Kentucky and throughout the United States. See what USA-Containers has to offer!
Why You Need a Reefer
Although dry containers work great for storing or transporting goods, refrigerated containers are necessary to preserve perishable and delicate products. Thus, many businesses rely on a refrigerated container's convenience, capabilities and affordability.
Convenient

Getting new cold storage set up for your facility can be a challenging ordeal. Not only can it take weeks to accomplish, but you might be forced to shut down current cold storage for the duration. Thankfully, reefer units don't require you to jump through such hoops. A refrigerated container is easy to transport, depending on the unit you purchase. Furthermore, reefers are ready to use within hours after delivery.

Capable

As refrigerated containers ship perishable goods overseas, your reefer can help you transport goods long distances. Whether you are looking to set up cold storage where it's not, or you wish to move products from one location to another, our reefers can meet your needs. There are few reliable methods, such as reefers, for moving food, pharmaceuticals, delicate electronics, and more.

Affordable

By the time you have new cold storage set up for your facility, you will have spent thousands of dollars on installation and facility renovation costs. Not to mention, any freezer downtime that may have occurred could significantly impact your business's income. Conversely, refrigerated containers in Louisville KY are significantly more affordable than standard cold storage solutions. You can gain the same refrigeration capabilities at a fraction of the cost.
Looking for More Storage?
USA-Containers' refrigerated containers are available to rent or purchase. We supply high-quality and unique reefer units for those requiring temporary cold storage. For example, our Ice-Cubz containers are great for outdoor festivals or catering events. Otherwise, you can purchase reefer units with add-ons like roll-up doors, interior shelving, etc. Or, if reefers aren't what you require, check out USA-Containers' selection of dry and custom shipping containers.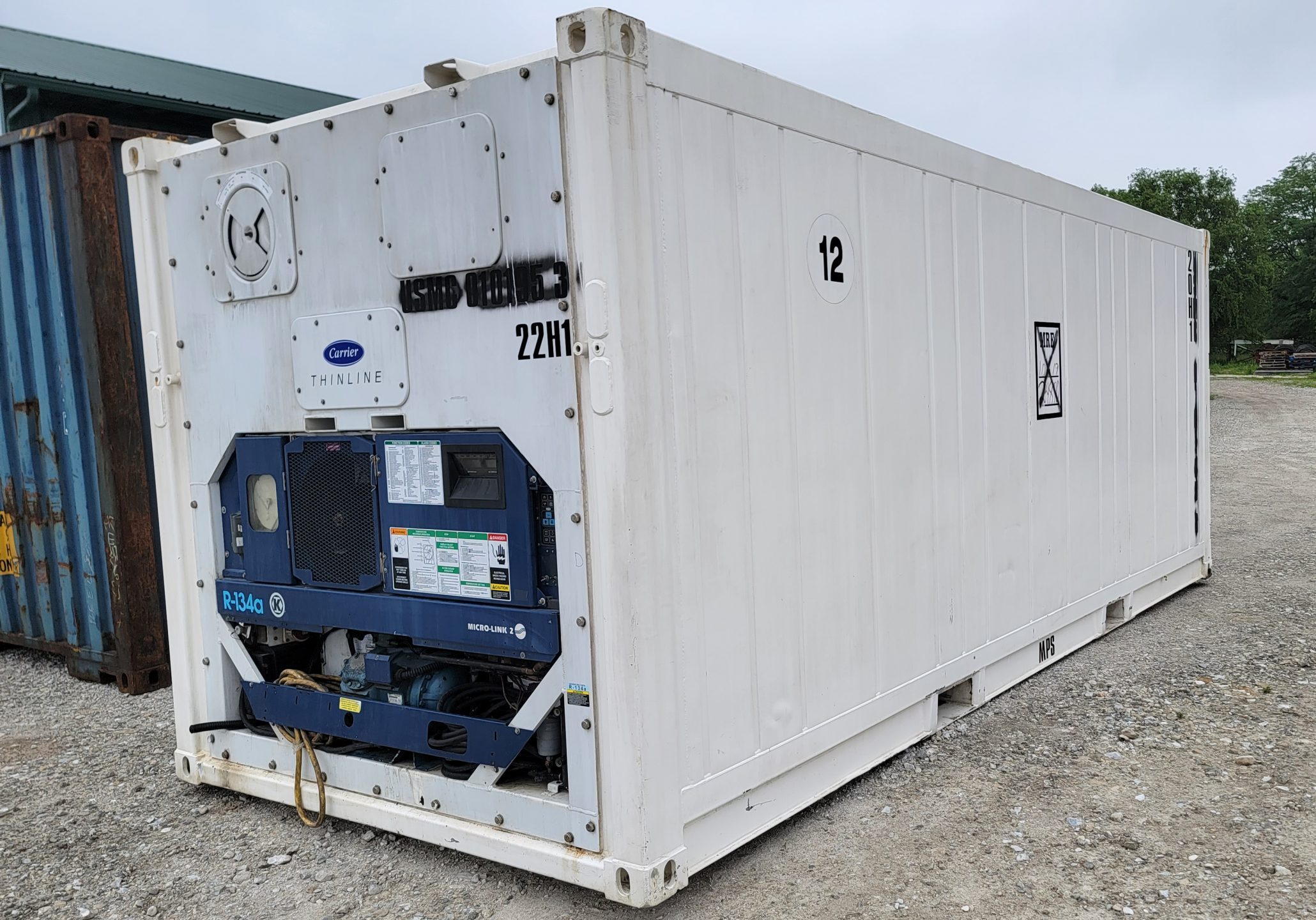 Give Us a Call
Don't make your search for refrigerated containers in Louisville KY any more complicated than it might already be! Ensure you find the best, most durable, and most affordable reefers in Kentucky through USA-Containers. Contact us today at 877-391-4064 to request a quote. We are located at 1069 Township Road 1950 East, Smithshire, IL 61478.