Manage Perishable Goods with Ease: Find Refrigerated Containers for Detroit MI
One of the primary concerns for many companies is finding affordable and reliable cold storage. However, cold storage isn't easy to set up or "cheap." Whether updating or installing new walk-in coolers and freezers, you make a significant long-term investment. Conversely, if you have less money to spend and desire a more "flexible" option for cold storage, a reefer storage container might be your best option. And when searching for refrigerated containers in Detroit MI, look no further than USA-Containers.
Reasons for Choosing Refrigerated Containers
While permanent cold storage and reefer units fulfill the same purpose, one might be more suited to your business's needs. Allow USA-Containers to educate you on the benefits of refrigerated containers, and we'll help you determine if portable cold storage is right for you!
Transportable

Speaking of portable storage, refrigerated containers are not set in place. Unlike standard cold storage units, a refrigerated container can transport perishable goods from one location to the next. Furthermore, smaller reefers work great for those who require temporary cold storage for outdoor events.

Affordability

While you can expect a permanent cold storage unit to last for years, its initial set-up cost is nothing to take lightly. Walk-in coolers and freezers require significant investment, both in cost and space to use. Conversely, refrigerated containers don't cost nearly as much to purchase. Additionally, reefer rental can save you more money if you only need cold storage temporarily.

Convenience

As already mentioned, permanent cold storage can be a significant investment for any business. Installing cold storage can take significant time to complete, requiring extra space and extensive construction/set-up. However, refrigerated containers don't require such lengthy installations. If you have open space to place your container, it's ready to use right away.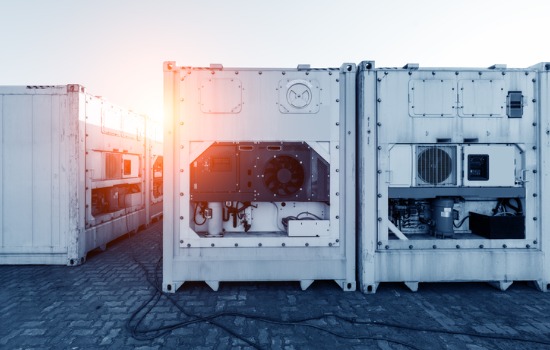 USA-Containers Makes Finding Reefers Easy!
Right now, refrigerated containers for Detroit MI are in high demand. Thus, many businesses searching for reefers have difficulty finding suitable units. Thankfully, USA-Containers can help. We have the connections necessary to give our clients access to various refrigerated containers of all sizes. Additionally, we can customize your reefer to your preference, adding roll-up doors, interior shelving, custom temperature gauges, etc. And if you only need temporary cold storage, reefer rental options are available.
Call Today
If refrigerated containers in Detroit MI are what your business needs, allow the shipping container experts at USA-Containers to hook you up! Or, if in need of other dry and custom storage container options, you can contact us today at 877-391-4064. Also, we are located at 1069 Township Road 1950 East, Smithshire, IL 61478.