Keep Your Goods Cool, Safe and Secure with Reefers in Nevada
Storing your perishable, delicate and frozen goods requires specialized cold storage for your facility. However, your standard options for walk-in coolers and freezers are expensive and can't immediately resolve your urgent cold storage needs. Thankfully, if it's speed, convenience and affordability you're looking for in your commercial refrigeration solution, refrigerated containers are your best option. Find exceptional reefers in Nevada or anywhere across the United States with USA-Containers.
Can Your Business Use a Refrigerated Container?
A surprising number of industries utilize cold storage to some degree. This being said the demand for reefers is always significant! Whether storing food products, taking your refrigeration on the road, or wishing to keep goods in a temperature-controlled environment, USA-Containers can provide the best reefers for your facility. Examples of some of the industries that most utilize reefers include:
Healthcare – Many medications and vaccines used in healthcare require refrigeration to remain effective. However, refrigerated space for pharmaceuticals can quickly run out depending on a hospital's influx of patients or the prescription requests for a pharmacy. Reefers fill the healthcare industry's need for expanded, temperature-controlled storage.
Hospitality – Few industries utilize refrigerated storage as much as the hospitality industry does. Restaurants and dining establishments require plenty of space to keep perishable food and drink products from spoiling. Additionally, reefers are transportable, enabling restaurants to serve food off-site rather than being stuck to one location.
Retail – Grocery stores require cold storage to keep perishable goods, such as dairy, produce, frozen goods, etc., from going bad. However, there are more retail businesses than grocers that can use reefers. Some electronics stores, for example, prefer refrigerated containers for keeping delicate electronics. Or, a simple flower shop might need a reefer for keeping flowers fresh.
Industrial – Food manufacturing facilities, food distributors, construction companies, and various industrial businesses have use for high-quality refrigerated containers. Whether transporting products from one location to the next or protecting essential equipment and machinery, a refrigerated container is the perfect solution.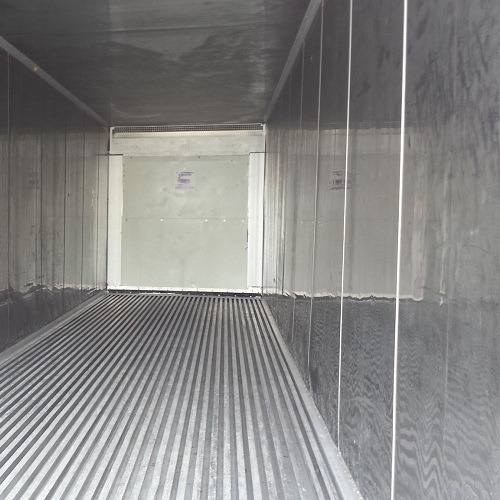 Rent or Purchase: The Choice is Yours!
USA-Containers strives to make our refrigerated containers widely available to keep up with demands for refrigerated storage across the country. When it comes to reefers in Nevada, our clients can either rent a container or purchase one outright. Renting benefits those only requiring temporary expansions of cold storage or only needing reefers for one-off events. Otherwise, if your cold storage needs are more permanent, USA-Containers sells refrigerated containers of all sizes, models and makes. Additionally, we can customize your reefer with additions like interior shelving, roll-up doors, smart temperature controls, and more.
Call USA-Containers
There's no denying the usefulness of reefers in Nevada! If your business urgently needs a quick and affordable cold storage solution, look no further than USA-Containers! To learn more about our refrigerated container rentals and purchases, or if interested in dry and custom shipping containers, call 866-599-1579 or fill out an online request form for a quote. USA-Containers serves clients throughout the United States.