Your Cold Storage Solution: Refrigerated Containers in South Bend IN
Commercial refrigeration is something many businesses require. From your pharmacy to your local grocery store, each utilizes cold storage to ensure food, medicine and other perishable goods stay safe and fresh. However, installing new walk-in coolers or commercial freezers can be expensive. Additionally, if you only need to expand your storage temporarily, you won't need entirely new commercial refrigeration. Thankfully, USA-Containers can assist by connecting you with the best refrigerated containers in South Bend IN to rent or purchase.
The Advantages of Using Reefers
While there are plenty of options for cold storage equipment, refrigerated containers are unique in their benefits. Depending on your current and future needs for cold storage, a reefer might be best for your business.
Incredible Temperature Control – Refrigerated containers are built tight to ensure temperatures can be maintained for long periods and over significant distances. Your reefer's temperature range can manage anything as cold as -30 degrees F to as warm as 80 degrees F. No matter the temperature required to preserve your goods, your refrigerated container can meet your needs.
Easy to Transport – There's no simple way to transport perishable goods without risking spoilage; such a statement would be true if not for refrigerated containers. Reefers were designed to maintain a temperature-controlled environment while embarking thousands of miles. With your portable refrigerated storage, you can easily transport supplies or utilize cold storage for outdoor jobs or events.
Cost Savings – Compared to installing a new freezer or walk-in cooler, purchasing a reefer is much more affordable. Refrigerated containers in South Bend IN provide the same benefits as any cold storage solution but significantly less cost or hassle to install. Additionally, if your cold storage needs are only temporary, reefers can be rented instead of purchased, unlike other cold storage solutions.
Industries that Benefit from Reefers
Many businesses require cold storage, even if only for temporary use. As such, USA-Containers has helped countless clients purchase, rent or customize reefers when they need them the most. Some of the industries and businesses we've served with refrigerated containers include:
Grocery Stores
Food Distributors
Food/Meat Processors
Pharmacies
Medical Facilities
Florists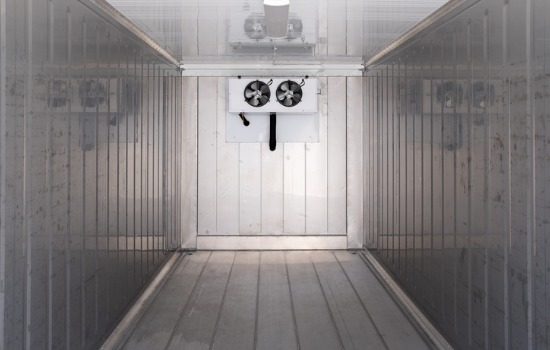 Call Today
Refrigerated containers in South Bend IN are in high demand! To secure a reefer for your cold storage needs, get in touch with the experts at USA-Containers today. Or, if interested in the purchase or rental of dry storage and customized shipping containers, call us at 877-391-4064. Also, we are located at 1069 Township Road 1950 East, Smithshire, IL 61478.